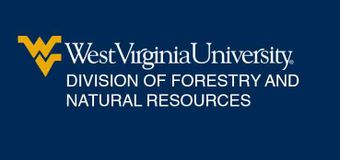 Starting in Fall 2021, Green Assets and West Virginia University's Division of Forestry and Natural Resources launched the 'Green Assets-WVU Professional Engagement & Development Program' for engaging with the Division's top students who are interested in forest carbon, as well as the management of forests throughout the United States for new markets and the future of conservation. Through the Professional Engagement & Development Program, Forest Resources Management faculty (Dr. Greg Dahle and Dr. Jamie Schuler) select students that have excelled both academically and non-academically for a casual meet-up and networking event with Green Assets, and, as an added benefit, the students are provided two football tickets at the 50-yard line for the upcoming home football game! Let's Go 'Eers!
Green Assets is interested in working with WVU's Division of Forestry & Natural Resources students, assisting them in developing stronger professional skills, and learning about careers in forest carbon and conservation.  To date, the GA-WVU Professional Engagement & Development Program has resulted in eight potential internship candidates, with the first intern being selected to start with Green Assets on November 15th, 2021! Congratulations to Kelsey Razvillas, an undergraduate student pursuing a degree in Forest Resources Management on being the company's first selection! Her experience and research related to forest sampling and GIS analyses made her an ideal candidate for this internship.
Green Assets is a leading forest carbon offset development firm, with offices in Morgantown, West Virginia; Wilmington, North Carolina (HQ); and Boca Raton, Florida. Green Assets has been developing the highest quality forest carbon offset projects since 2010 and boasts a 100% success rate on contracted forest carbon offset projects. For more information on the GA-WVU Professional Engagement & Development program, contact Jonathan Pomp, Technical Director (jpomp@green-assets.com), or Robert Eckenrode, Forest Carbon Analyst (reckenrode@green-assets.com).
The WVU Davis College of Agriculture, Natural Resources and Design is a prominent forestry school in the United States, providing exceptional graduates into the forestry marketplace. Among many other esteemed companies, the school's graduates have gone on to work at some of the country's leading forest management companies, as well as carbon offset development companies, registries, and verifiers.