As a leading developer of forest-based carbon offsets, Green Assets is a trusted and capable provider of effective land management strategies and sustainable revenue to our clients.
We are "Landowners Working with Landowners®" and that guiding motto drives our process. We utilize our first-hand knowledge and expertise to enhance the economic and environmental potential of your property and strategically align with your overall goals and objectives. We take on all upfront project expenses and work diligently to provide a turn-key process for creating, verifying and monetizing carbon offset credits. Green Assets never pre-sells credits at a discount, or to fund project development.
Our experience, proven track record, high level of integrity and transparency in the design and implementation of every project ensures a successful partnership.
Mission


To design and implement carbon offset projects and conservation initiatives that meaningfully address today's environmental challenges. We utilize our experience as landowners, and our expertise as land managers, to strategically evaluate forest management strategies, network with industry professionals, and partner with landowners to foster sustainable income and conserve natural resources.
Founder and Chairman, Hunter Parks, first identified the emerging US Carbon Market in the mid 1990's while investigating programs for his own family land. At that time, he determined the market was not yet robust enough. However, as markets evolved and multiple states began setting emissions reductions targets, Hunter grew more confident about the potential of mitigating climate change through the use of "carbon credits" – a free-market commodity that could be bought, sold and traded within the private sector.
With a genuine passion for conservation and sustainable land management, Hunter was naturally inclined to pursue forest-based carbon offset projects with the purpose of entering the market. With that goal in mind, he began educating himself in all aspects of both the national and international carbon arena and began implementing his first carbon offset project on his own family land. Following the success of that initial project, Hunter knew with certainty that other landowners had much to gain from sharing in his experience. Several years of research, climate conferences and meetings culminated in the formation of Green Assets, Inc. in 2010.
For landowners to fully understand the carbon offset system and its implications it is important to gain insights from a fellow landowner – someone who is familiar with their goals and objectives in addition to the challenges and planning necessary to make long-term decisions that concern their land. Hunter understood that by implementing a carbon project on his own land that he would gain first-hand knowledge and valuable insights regarding the intricacies of project development. This lead to the guiding motto of Green Assets: "Landowners Working with Landowners®." This simple phrase sums up the philosophy and guiding directive of our company.
Since that time, Hunter has worked to build a team of professionals with the capacity to address a wide range of conservation projects. With over 80 years of combined experience in land management, conservation and forest carbon project development, the team has a track record of successfully integrating new initiatives with existing landowner goals. They have established themselves as experts managing the dynamic issues of land ownership.
Landowners understand options for project development.
Green Assets reviews forest data to identify the ideal options for the landowner.
After aligning goals, Green Assets conducts document development, easement recordation, inventory, carbon quantification, forest modeling, and reporting.
Project documentation and forest inventory are verified by third-party verification company.
Project is reviewed by carbon registry and government bodies.
Upon issuance, carbon credits are sold and landowner is paid.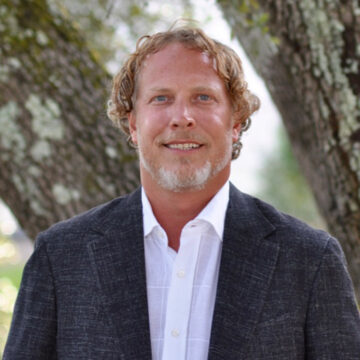 In Memoriam
June 30, 1976 – February 13, 2022
Hunter Parks was the Founder and President of Green Assets, and a true pioneer in the carbon industry. His advocacy of the forest carbon market since its inception lead to involvement with government conservation programs, and fostered relationships with universities and non-profits for research and community development opportunities. Hunter created new markets for landowners to access sustainable conservation revenues.
A native North Carolinian, Hunter was a passionate outdoorsman and conservationist. As a  lifelong landowner, he gained valuable experience in the realm of habitat management and development, agriculture, and creating unique hunting experiences. He subsequently founded Green Assets and developed the first California Air Resources Board Avoided Conversion Forest Carbon Offset project in the country on his own personal property. To this day, Green Assets motto remains "Landowners Working with Landowners", as he sought to support other landowners in their goals.
To know Hunter Parks was to know a truly genuine, one-of-a-kind individual. Those fortunate to have met him would attest to his bright and vibrant personality; and h­­is selfless and generous nature made a positive impact on so many. Hunter was also a passionate philanthropist. He founded multiple charitable ventures and was an advocated for disadvantaged communities and children with disabilities.
Tragically, on February 13, 2022, Hunter's plane crashed off the coast of North Carolina. He was returning from a youth hunting trip and one of his most beloved activities which was passing on his love of the outdoors to young people.
For those of us at Green Assets, Hunter will be missed tremendously. As a man of many titles, he will ultimately be remembered as a true friend and an invaluable mentor to each and every one of us. His relentless pursuit to be the "first, best, and only" will carry on in our current projects and pave the way for our future endeavors.